About Feng Shui Master Hanz Cua from the Philippines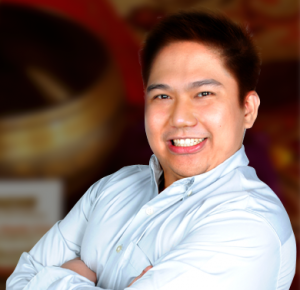 Ever since he was a little boy, Master Hanz Cua was already a psychic. He has the gift of reading people through their faces, and seeing through his third eye. Master Hanz studied to become a Feng Shui Master, gaining a diploma as a Feng Shui Master Practitioner, specializing in Feng Shui, Bazi or Chinese Astrology and Zi Wei Dou Shu (Emperor Purple Star Astrology) which specializes in decoding a person's life path and destiny through the use of their birth date and birth time.
Master Cua continued to study and sharpen his skills through many different Feng Shui grandmasters in Hong Kong, China, Singapore, Malaysia, Burma and Thailand. His knowledge of this powerful and ancient art has already lifted his status to a Sage. His years of study have gained him high respect, limitless admiration and a lot of appreciation from his many clients. These clients are themselves now very prosperous and happy with their business, careers and personal lives.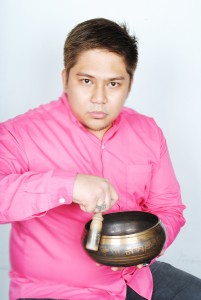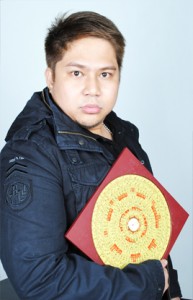 Dubbed as "the youngest Feng Shui Master in the Philippines and Asia", Master Hanz Cua himself is oozing with the aura of prosperity and the ancient wisdom of the mystical arts. He can really understand and cure his clients' problems in all aspects; mentally, emotionally & spiritually.
Master Hanz Cua has also trained in developing his intuition and ESP. He is also accomplished in Taro-reading and conducts classes on tarot readings not only in the Philippines but also abroad. His unbelievable potentials are also recognized by other personalities and experts on the paranormal.
Master Hanz has been invited and appeared in the following
TV shows:
Umagang Kay Ganda (ABS-CBN)
Kabuhayang Swak na Swak (ABS-CBN)
I Do (ABS-CBN)
Rated- K (ABS-CBN)
TV Patrol (ABS-CBN)
Failon Ngayon (ABS-CBN)
On the Money (ANC)
Saksi (GMA 7)
Unang Hirit (GMA 7)
Walang Tulugan (GMA 7)
I-Juander (GMA 7)
Mars (GMA 7)
Good Morning Club (TV 5)
Radio Programs:
Pintig Balita (DZMM 630)
Innermind on Radio (DZMM 630)
Todo Todo Walang Preno (DZMM 630)
Rated-K (DZMM 630)
Ladies'Confession (DZBB 594)
Super Radyo Nationwide (with Francis "Kiko" Flores) (DZBB 594)
Boys Night Out (Magic 89.9)
Heard on Thursdays w/ Rafael Reyes (RX 93.1)
The Morning Show (Mellow 94.7)
DJ Cha-Cha (Tambayan 101.9)
Newspapers & Magazines:
Manila Bulletin
Philippine Daily Inquirer
Tempo
Balita
Philippine Star
Star Studio
My Home Magazine (monthly article)
PC Shopper
FHM Magazine
2014 Onward Magazine
Web Press:
Yahoo! News
Manila Bulletin Online
Philippine Daily Inquirer Online
Entrepreneur.com
You can contact Master Hanz at:
Phone: (+63)9228290382   Email: Hanz_cua2002@yahoo.com
Level 1 EDSA Shangri-La Plaza Mandaluyong City, Philippines